Baked potato wedges

,
Baked wedges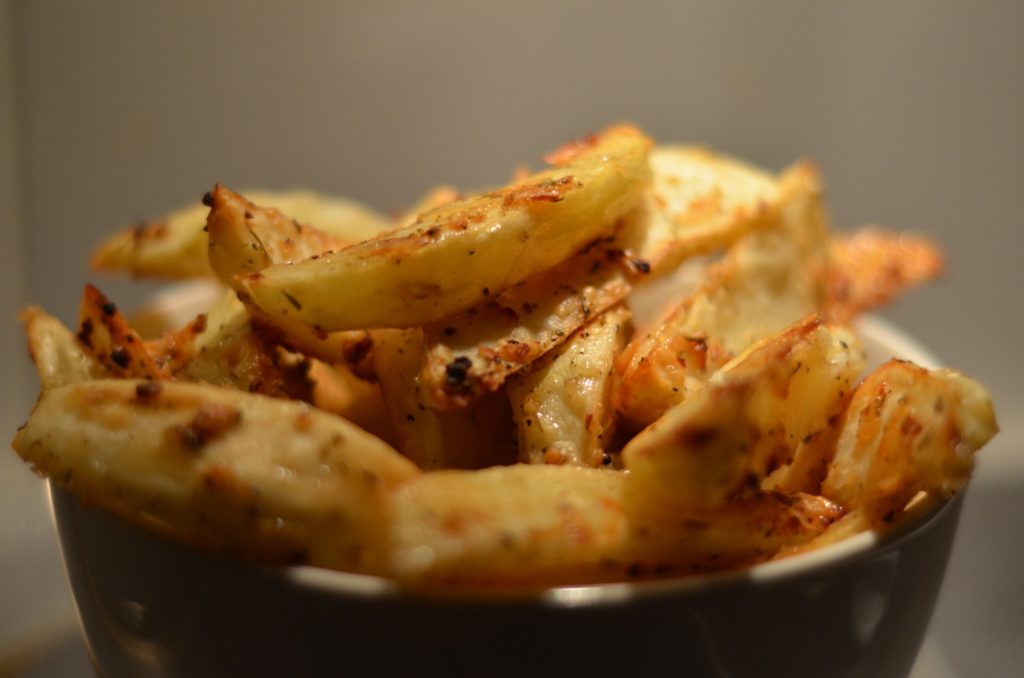 By Ashlyn Saucier Published:
Yield:

2 Servings

Prep:
Cook:
Ready In:
Wedges are a delicious alternative to the common 'French' Fries. These are great, with or without sour cream and sweet chilli.
Ingredients
Instructions
Preheat oven to 180C (350F).

In a large zip-lock bag, add the potatoes, onion flakes, mixed herbs, garlic salt, black pepper, parmesan cheese, olive oil and vegetable oil. Seal the bag tightly with air and shake until potatoes are evenly coated.

Line a baking tray with aluminium foil and spray lightly with oil (to prevent sticking). Pour the contents of the bag as a single layer of potatoes onto the tray.

Bake in the oven for 20-25min, turning once throughout the baking time. Combine sour cream topped with sweet chilli sauce in a ramekin and serve with wedges.