Chicken Saltimbocca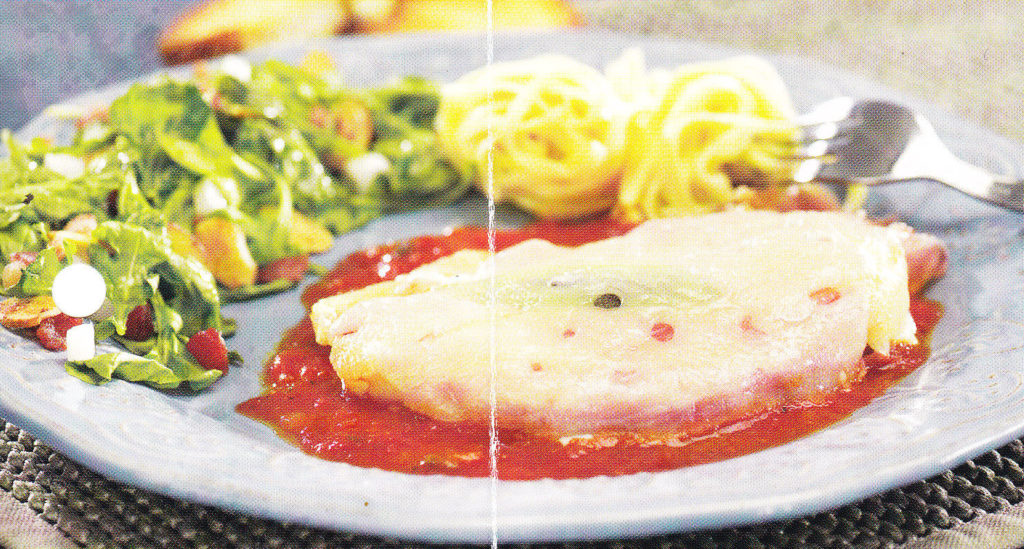 By Elayne Saucier Published:
Yield:

3-6 Servings

Prep:
Cook:
Ready In:
This is an easy last minute type recipe that was well-received by the two men in the house. Make sure not to let the prosciutto left over go to waste; can freeze it until next time.
Ingredients
Instructions
Heat oil in frying pan. Dip chicken into flour and place in hot oil. Add salt and pepper.

Fry on each side until golden. Reduce heat to simmer/low.

Top each chicken piece with prosciutto.

Add spaghetti sauce to cover with enough extra for some sauce. Add sage leaf to sauce if using.

Cook on lowest setting with lid on pan for 20-30 min. not letting it dry out.

In last 3 min. add cheese slice to tops.

Serve over rice or noodles.