Chorizo pasta

,
Chorizo Pasta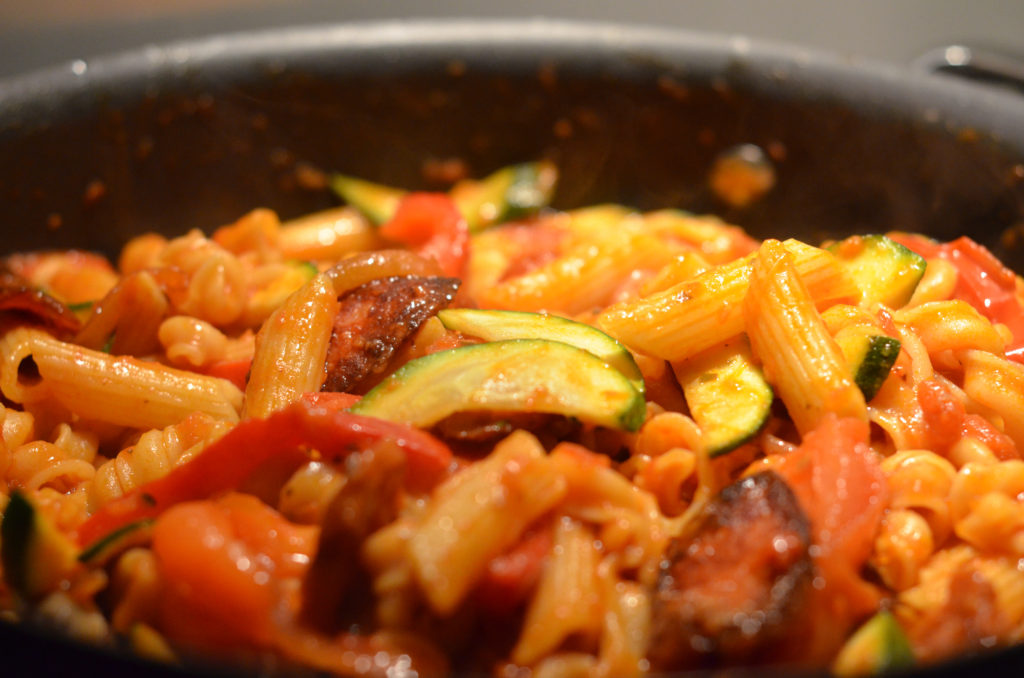 By Ashlyn Saucier Published:
Yield:

4 Servings

Prep:
Cook:
Ready In:
Easy and soooooo tasty!
Ingredients
Instructions
In a large pot, boil enough water to cover the pasta well. Add salt to the water. When boiling, add pasta and cook according to directions on packet.

Heat a large, deep frying pan with olive oil. When hot, add chorizo and lightly fry for 2-3 mins or until crispy on both sides.

Add button mushrooms and red onion to the frying pan for 2-3 mins or until onion is soft.

Add snow peas and red capsicum for 1 min then stir in the arrabiata sauce.

Drain pasta well and add to the sauce mixture. Stir through the sauce. Serve with parmesan cheese and salad.