Creamy Tomato Chicken and Bacon Rollini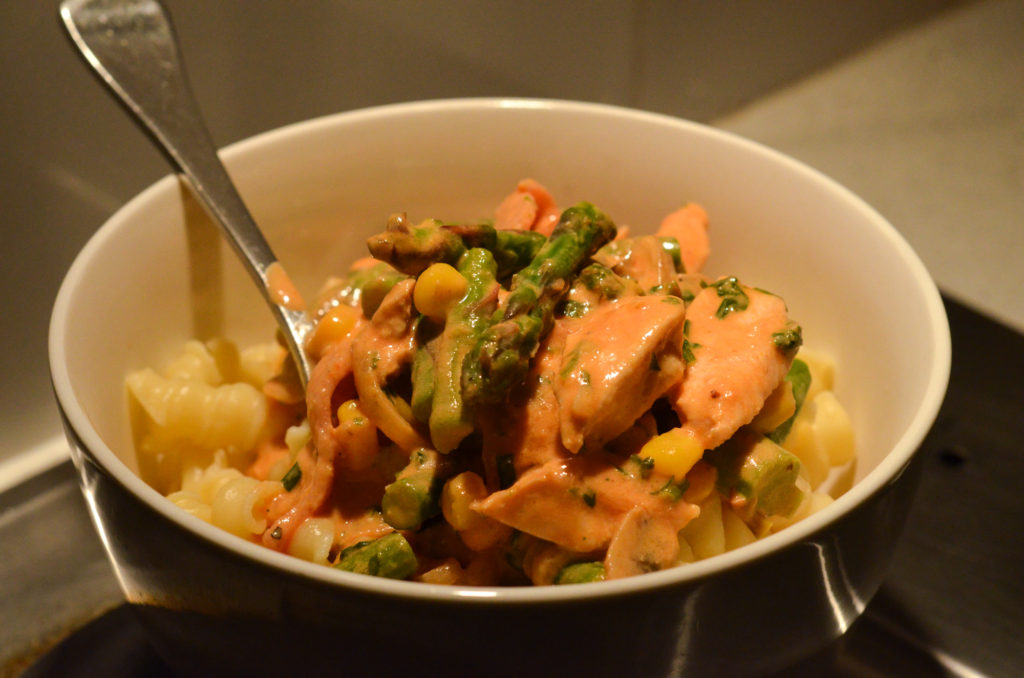 By Ashlyn Saucier Published:
Yield:

4 Servings

Prep:
Cook:
Ready In:
Whip this up for a yummy weekday meal.
Ingredients
Instructions
Cook pasta in a saucepan of boiling water and salt, following packet directions, until tender. Drain.

Heat 1tbsp olive oil in a deep non-stick pan on medium-high heat. Add onions and bacon. Cook for 3 min until browned and remove from pan. Return pan to heat and add chicken. Cook for 3 min either side or until brown. Add to onions and bacon. Return pan to heat.

Add remaining oil to the pan. Place asparagus, mushrooms and corn kernels in the pan. Stir-fry for 3min or until mushrooms are soft. Season with garlic salt.

Reduce heat to medium-low and add passata, cream and parsley to the vegetables. Return bacon, onions and chicken to the pan. Stir for 1 minute or until sauce is heated through. Season generously with black pepper. Serve on rollini with parmesan cheese.