Dark Chocolate Cream Pie

,
Dark Chocolate Cream Pie Recipe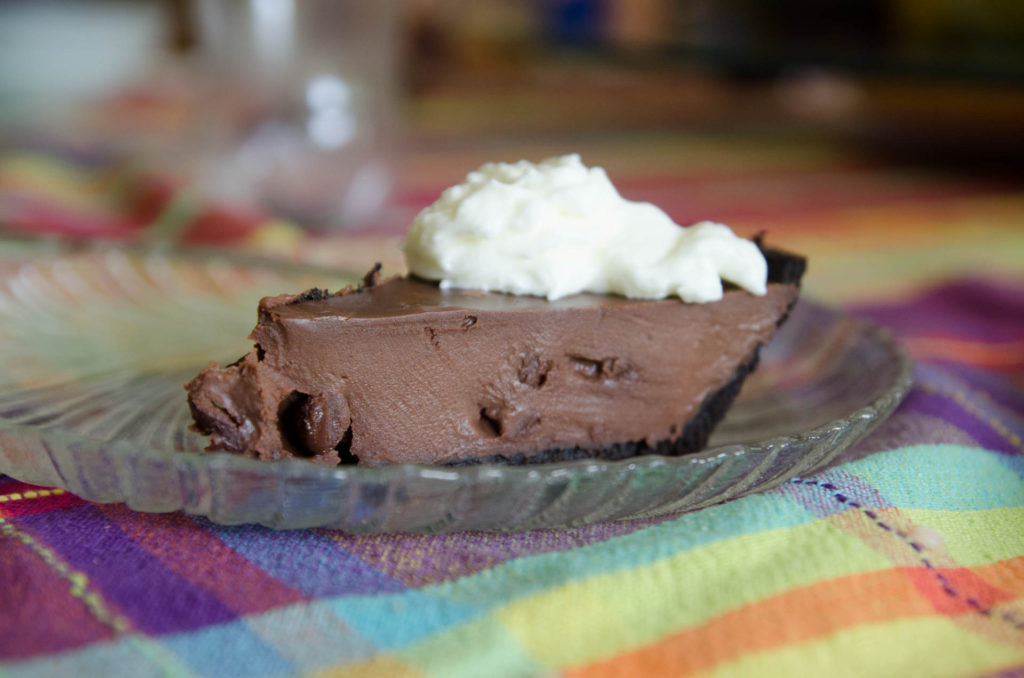 By Stephen Saucier Published:
Yield:

1 pie (10 Servings)

Cost:

6

Prep:
Cook:
Ready In:
This pie appeals to the id, overriding the ego's preferential "diet" in favour of pure, sustained elation. It is an extremely simple recipe that flashbangs the taste buds of any member of the homo sapiens species.
Ingredients
Instructions
Heat cream in saucepan and add chocolate chips, stir until melted. Turn off and add vanilla. Pour into crust.

Chill, uncovered, for 3 hours. Optional: serve with cool whip topping.