Easy Pork Roast

,
Easy Crusty Pork Roast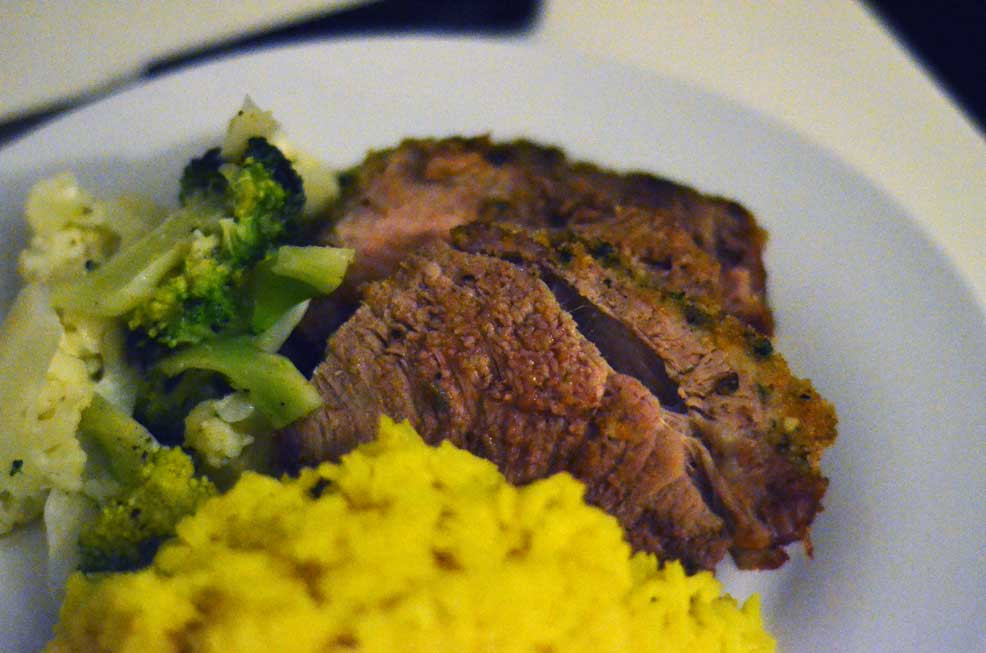 By Ashlyn Saucier Published:
Yield:

4 Servings

Prep:
Cook:
Ready In:
Ingredients
Instructions
Preheat oven to 425 degrees F (220 degrees C).

Rub roast with 1tbsp salt.

Combine parsley, sage, rosemary, garlic, black pepper, onion flakes and 1tbsp salt in a medium bowl.

Add breadcrumbs and oil to the herb mixture. Should be a consistency that will stick to the meat.

Press breadcrumb mixture onto sides of the pork until there is no pink showing (usually 1/4' thick).

Bake for at least 35 minutes until a meat thermometer reads 165 degrees F (75 degrees C) or until there is no pink when the pork is cut.

Let the pork rest for 10 minutes, then cut into 1/2 inch slices.