Easy vodka penne

,
Easy Vodka Penne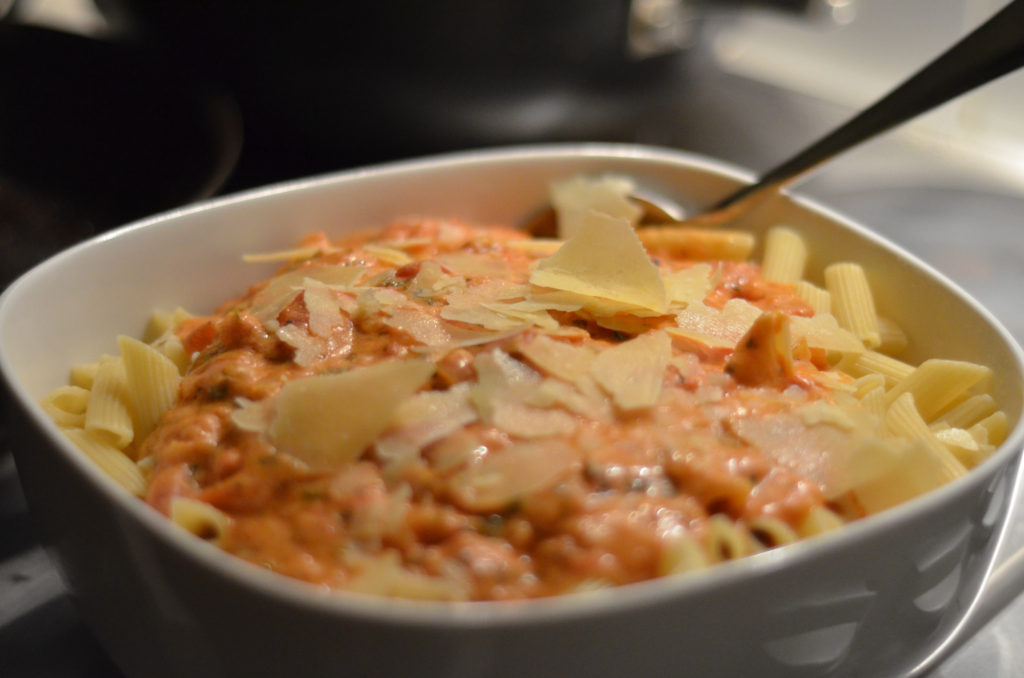 By Ashlyn Saucier Published:
Yield:

4 Servings

Prep:
Cook:
Ready In:
We had this at our wedding and it was divine!
Ingredients
Instructions
In a skillet over medium heat, saute onion in butter until slightly brown and soft. Pour in vodka and let cook for 5 min. Mix in crushed tomatoes, parsley, basil and oregano and cook for 20 minutes. Pour in heavy cream and cook for another 20 minutes.

Meanwhile, bring a medium pot of water and salt to the boil. Cook penne according to packet instructions. Drain, combine with sauce and serve.