Fast Homemade Crescent Rolls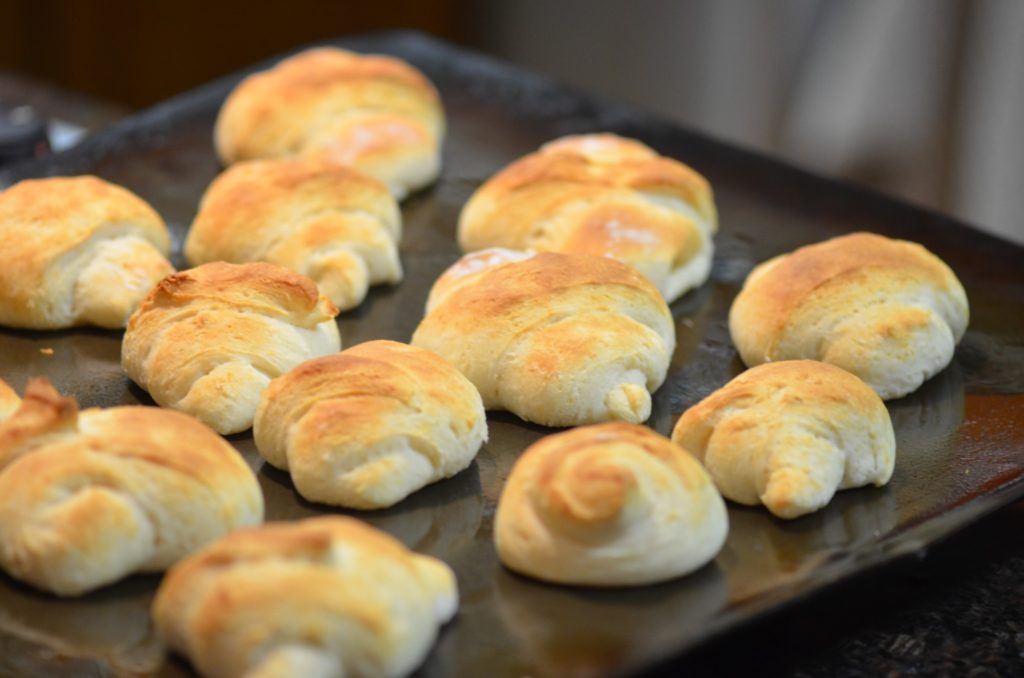 By Elayne Saucier Published:
Yield:

12 large rolls

Prep:
Cook:
Ready In:
A quick way to have homemade crescent rolls with Bisquick
Ingredients
Instructions
Combine yeast and warm water in a 1-cup measuring cup; let stand 5 min.

Combine 3 c. baking mix and sugar in large bowl; gradually stir in yeast mixture.

Turn dough out onto a floured surface, knead, adding additional baking mix as needed, until dough is smooth and elastic (about 10 min.)

Roll dough into a 12-inch circle; cut into 12 wedges. Roll up wedges, starting at wide end, to form crescent shape. Place on a lightly greased baking sheet. Cover and let rise in a warm place (85 deg), free from drafts, 1 hour or until doubled in bulk.

Preheat oven to 425 deg. F. Bake 10-12 min. or until golden

Rolls may be frozen for up to 2 months. Just bake for 5 min. and cool completely, then wrap in aluminum foil, and freeze in an airtight container. Thaw at room temp and bake at 425 for 7-8 min.