Grilled SW Pineapple Salsa Chicken

,
Grilled SW Pineapple Salsa Chicken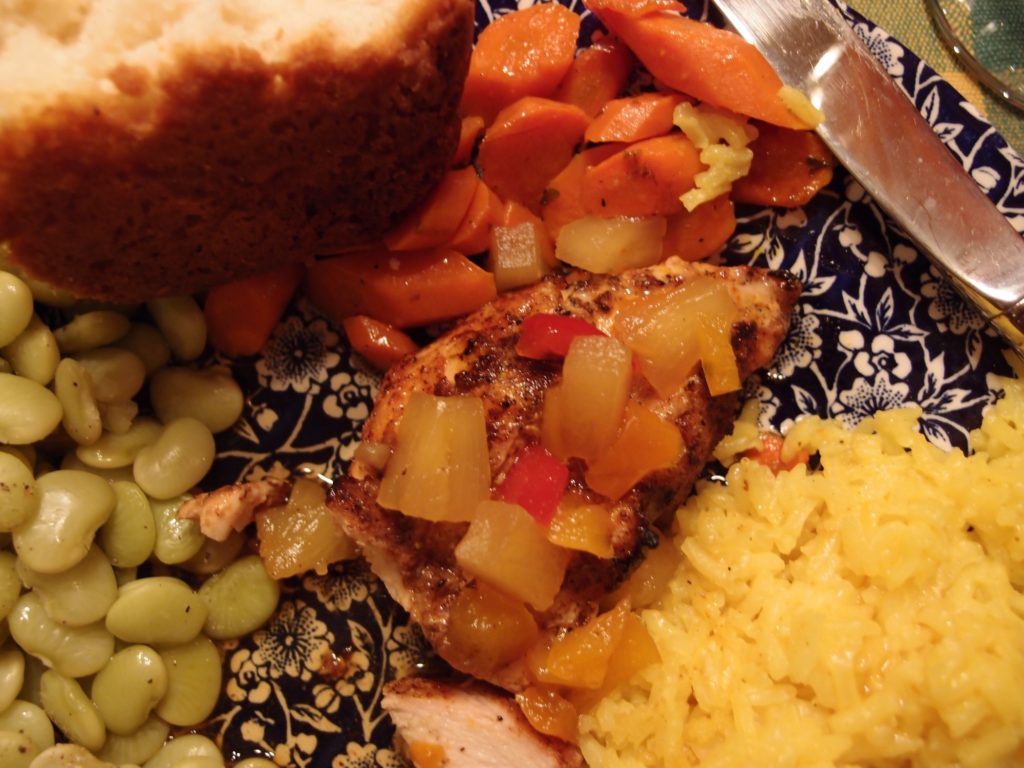 By Elayne Saucier Published:
Yield:

6 Servings

Prep:
Cook:
Ready In:
Ingredients
Instructions
FOR CHICKEN: Either cut chicken fairly thin or pound thin according to recipe.

Rub evenly with olive oil and sprinkle evenly with chili powder, garlic salt, and paprika. I usually put this in a ziploc or bowl and let it sit for at least 30 min.

Grill chicken covered with grill lid, over med-high heat 4 minutes on each side or until done.

Serve with Pineapple Salsa.

FOR PINEAPPLE SALSA: Stir together first 6 ingredients of salsa. Add pineapples and cook to sauce about 5 minutes.