Homemade Granola/Muesli Bars

,
Homemade Granola/Muesli Bars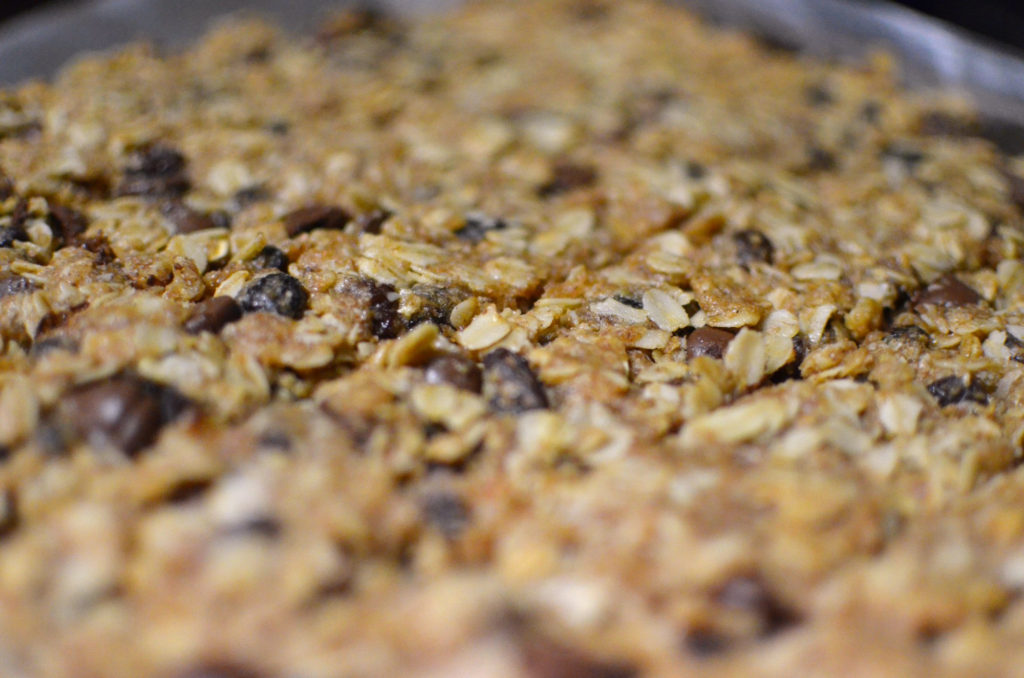 By Ashlyn Saucier Published:
Yield:

24 bars (24 Servings)

Prep:
Cook:
Ready In:
Easy to make with wholesome ingredients. Absolutely delicious daily breakfast.
Ingredients
Instructions
Preheat the oven to 350F (175C). Line and spray with oil a 9x11 inch baking pan.

In a large bowl, mix together the oats, brown sugar, wheat germ, cinnamon, flour, craisins, choc chips and salt. Make a well in the centre, and pour in the honey, egg, oil, vanilla, and apple sauce. Mix well using your hands or a wooden spoon.

Pat the mixture evenly into the prepared pan. Pack tightly to 1/2 in. thickness - it doesn't have to fill the pan.

For soft bars, bake for 13-15 minutes in the preheated oven, until the bars begin to turn golden at the edges. If you prefer them crunchier, add up to 5 minutes. Remove from oven.

Cut into bars while still warm. Do not allow the bars to cool completely before cutting, or they will be too hard to cut.