Key West Chicken

,
Key West Chicken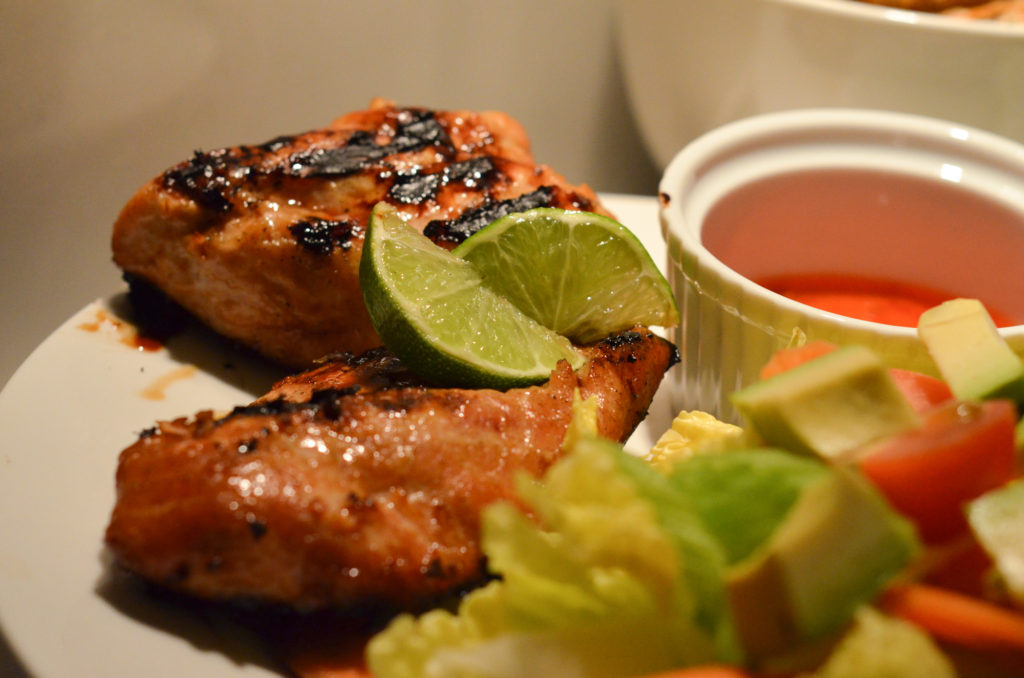 By Ashlyn Saucier Published:
Yield:

4 Servings

Prep:
Cook:
Ready In:
Marinate overnight this one overnight and you'll have one succulent meal for dinner.
Ingredients
Instructions
In a shallow container, blend soy sauce, honey, vegetable oil, lime juice, and garlic. Place chicken breast halves into the mixture, and turn to coat. Cover, and marinate in the refrigerator at least 30 minutes (or overnight for best results).

Preheat outdoor BBQ grill on high.

Lightly oil the grill grate. Discard marinade, and grill chicken 6 to 8 minutes on each side, until juices run clear.