Pan-fried Potatoes

,
Pan-fried Potatoes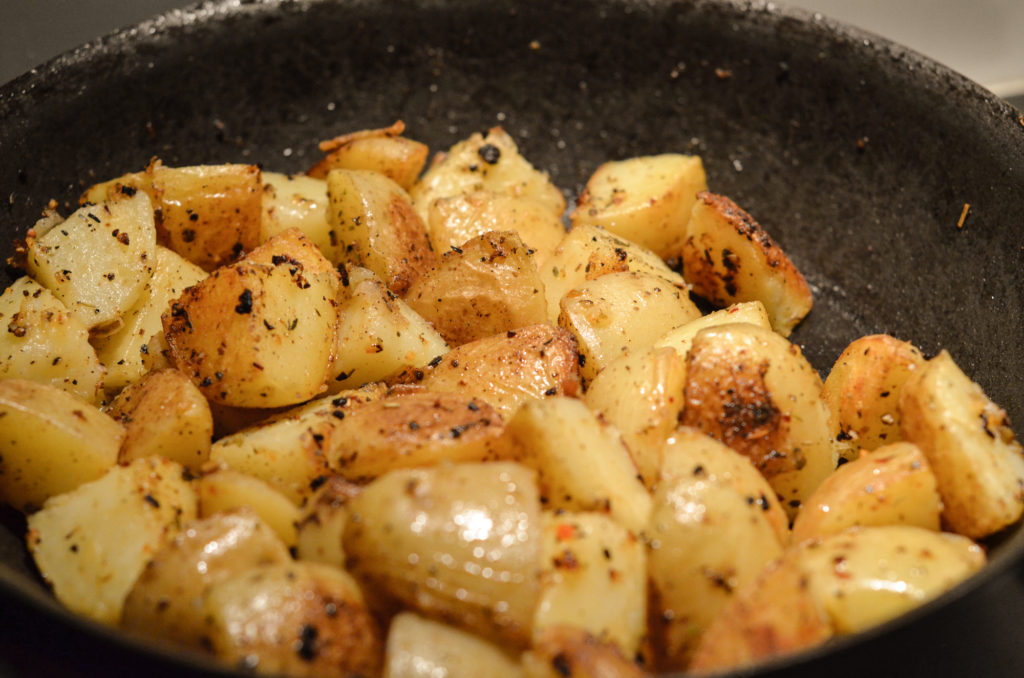 By Ashlyn Saucier Published:
Yield:

2 Servings

Prep:
Cook:
Ready In:
Par-boiled and par-fried. These potatoes are velvety inside and crispy on the outside.
Ingredients
Instructions
Boil 1/2 a pot of water and salt in a medium-sized pot. Add potatoes and boil for 8 min.

Drain water completely from the pot. Potatoes should be firm at this stage.

Heat olive oil on a large non-stick frying pan. When oil is hot, add potatoes and stir to coat all sides of the potatoes with oil. Sprinkle with onion flakes, mixed herbs, garlic salt and chilli flakes. Stir again to coat.

Pan-fry for 4 min on each side, until golden brown all over.