Piri-Piri Chicken and Beef Quinoa Salad

,
Piri-Piri Chicken and Beef Quinoa Salad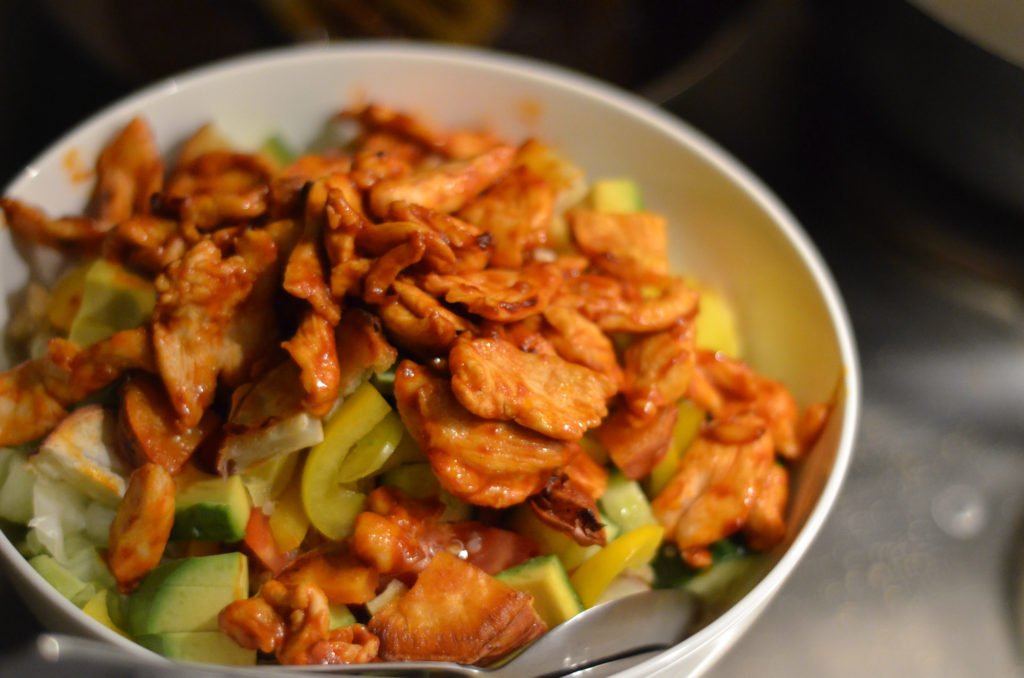 By Ashlyn Saucier Published:
Yield:

1 large salad (4 Servings)

Prep:
Cook:
Ready In:
Quinoa (pronouced keen-wah) is a delicious edible seed from South America that's taking over the health food aisles in Sydney. Try this delicious salad for a light summer's dinner meal.
Ingredients
Instructions
Rinse quinoa through a fine-mesh strainer 3 times to remove bitterness. Place in a small saucepan and cover with 1 cup of water. Bring to boil. Cover, reduce heat to low and simmer for 10mins or until quinoa is tender. Drain and rest for 10min in pan.

Marinate chicken and beef each in 1/2 cup of sauce. Cover and place in fridge for 30min.

Place kumera on a foil-lined baking tray. Drizzle with honey and 2tbsp oil. Place in preheated oven for 20min or until golden and cooked through.

Meanwhile, heat butter in a frying pan on medium-high heat. Add mushrooms and cook for 3 min until golden brown on both sides. Remove from heat.

In a large salad bowl, layer lettuce, quinoa, cucumber, capsicum, tomato, avocado and mushrooms.

Add 2 tbsp of oil to large frying pan at high heat. Add chicken and cook for 5 min. Move to one side of pan. Add beef and cook for 3 min or until both meats are cooked. Add to salad, top with kumera and toss to serve.