Pizza Damper

,
Pizza Damper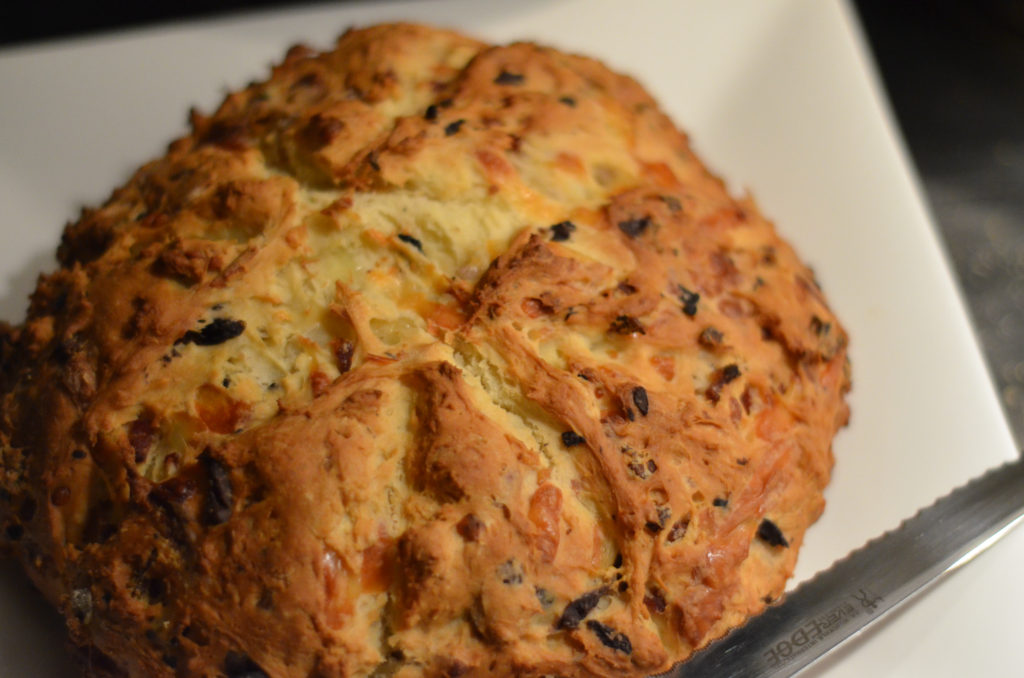 By Ashlyn Saucier Published:
Yield:

1 loaf / 8 wedges

Prep:
Cook:
Ready In:
Damper is an aussie bush bread that's most commonly baked over a campfire. This one's a delicious spin on this yummy bush tucker. You can replace the toppings with whatever you choose.
Ingredients
Instructions
Preheat oven to 220°C/200°C fan-forced. Line a baking tray with baking paper. Position oven rack in the top half of oven.

Sift flour, sugar and salt into a bowl. Add butter. Using fingertips, rub butter into flour mixture until mixture resembles fine breadcrumbs. Add salami, olives, cheese and parsley.

Make a well in centre of mixture. Add just over 3/4 cup buttermilk. Using a flat-bladed knife, stir until a sticky dough forms. Turn out onto a lightly floured surface. Knead gently until just smooth (dough may stick to hands so you can use baking paper to help you knead - do not over knead)

Roll dough into a 20cm round. Place on prepared tray. Cut round into 8 wedges (don't cut all the way through).

Bake for 20 to 25 minutes or until hollow when tapped on top. Serve with dips.

NOTE: This recipe can be used to make BUTTERMILK SCONES. Omit toppings and cut 6cm rounds from 2cm thick dough. Brush buttermilk on tops and bake for 12-15mins or until hollow when tapped.