Pumpkin Chocolate Chip Muffins Recipe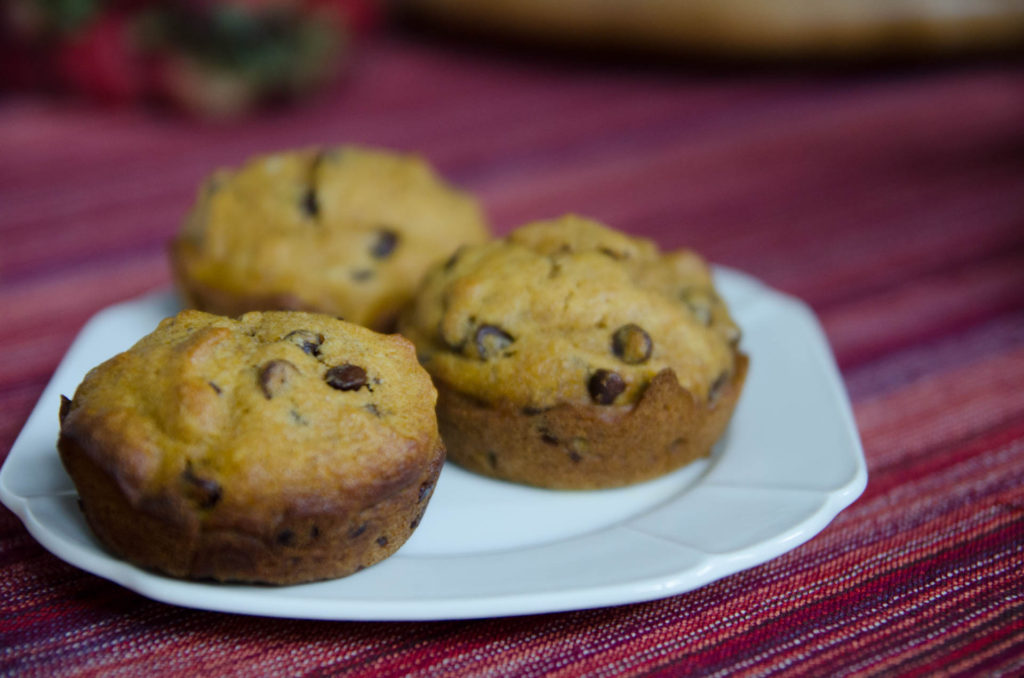 By Stephen Saucier Published:
Yield:

30 muffins (30 Servings)

Cook:
These don't taste like pumpkin. Warning: without large doses of self-control, you may find yourself cramming a dozen of these down your throat at the most inconvenient times.
Ingredients
Instructions
Mix first four ingredients together in a large bowl.

In a separate medium bowl, combine the next 5 ingredients.

Pour the dry ingredient mixture into the wet mixture's bowl and mix until smooth consistency, but not further. Fold in chocolate chips.

Fill greased muffin cups 3/4 full. Bake at 400 degrees for 12-16 minutes or until muffins test done.

Cool in pan for 10 minutes, then extract and move them to a wire rack.