Salmon and Corn Patties

,
Salmon and Corn Patties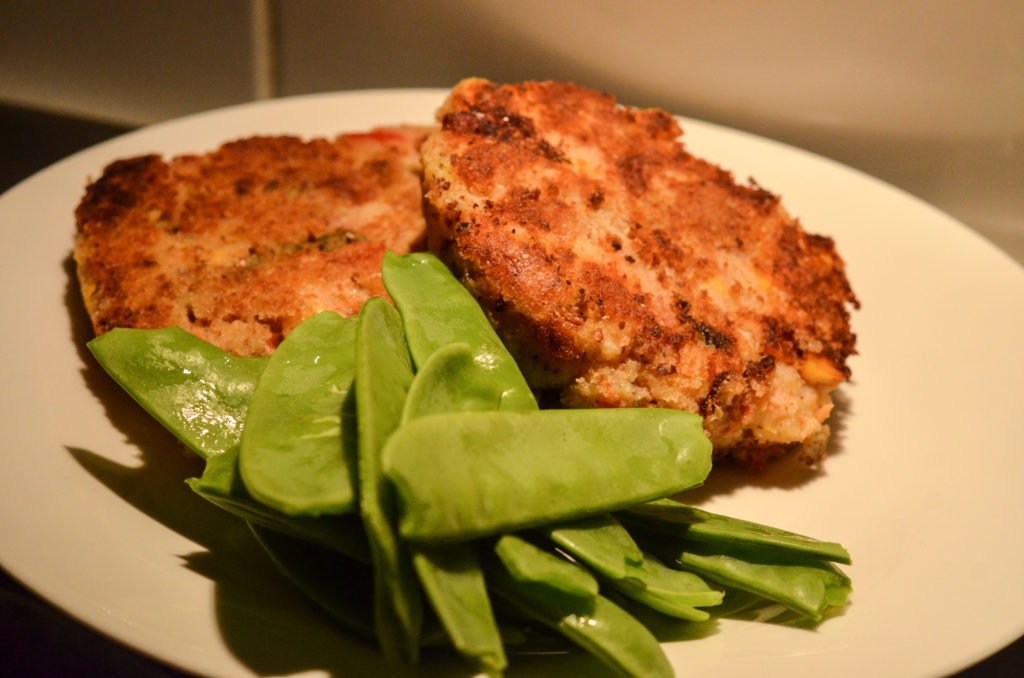 By Ashlyn Saucier Published:
Yield:

8 patties (4 Servings)

Prep:
Cook:
Ready In:
A light, all-encompassing patty that'll have you going back for more.
Ingredients
Instructions
Cook the potato in a steamer basket over a saucepan of simmering water, covered, for 12 minutes or until tender. Transfer to a large bowl. Use a potato masher to mash until smooth. If boiled, ensure water is well drained and let sit on paper towel for 5 min before mashing. Alternatively, you can use 2 cups of leftover seasoned mash potato.

Meanwhile, heat 2 teaspoons of oil in a large non-stick frying pan over medium heat. Fry the onion, for 2 min. Add the capsicum and corn and cook, stirring occasionally, for 5 minutes or until the capsicum is soft.

Add the capsicum mixture, salmon and egg to the potato. Season with salt and pepper. Stir until well combined.

Line a large baking tray with 1/4 cup of breadcrumbs creating a thin layer. Divide the mixture into 8 equal balls. Evenly space the balls on to the tray. Press each portion into a 2cm (1inch)-thick patty. Spoon the remaining 1/4 cup breadcrumbs over tops of patties to cover. Place in the fridge for 30 minutes to chill. Note: Patties can be frozen at this point to eat at a later date.

Wipe the frying pan clean with paper towel. Heat the remaining oil in the pan over medium-high heat. Add half the patties and cook for 3 minutes each side or until golden. Transfer to a plate lined with paper towel. Repeat with remaining patties.

Serve with an avocado salad or green vegetables.