Shrimp & Cream Pasta

,
Shrimp & Cream Pasta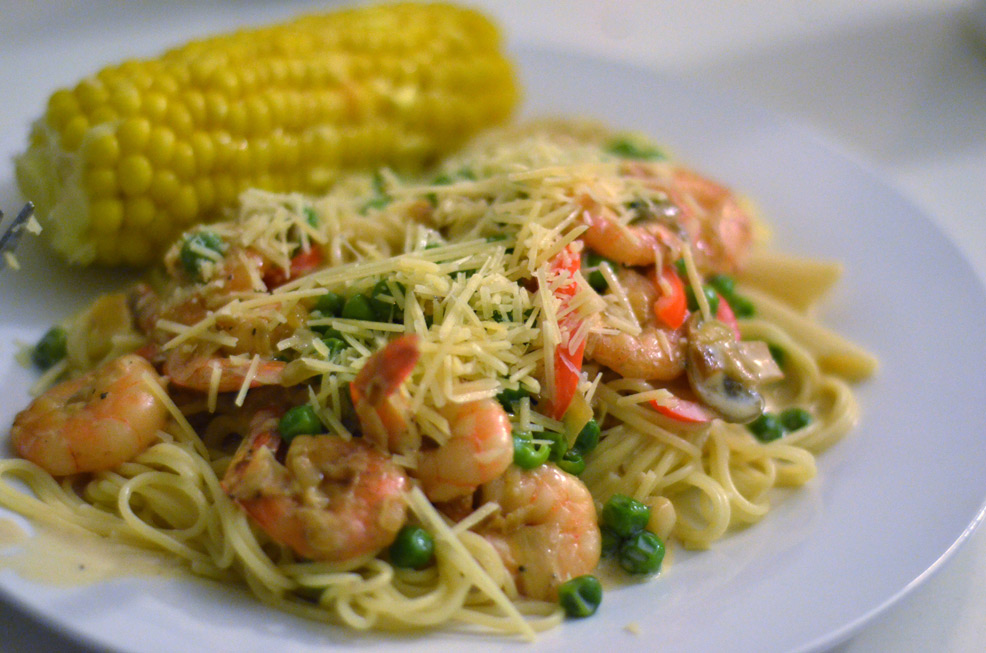 By Stephen Saucier Published:
Yield:

2 Servings

Cost:

$10

Prep:
Cook:
Ready In:
An easy, quick, delicious meal. Christy made it a few times while we were backpacking through New Zealand, and it's become a favorite.
Ingredients
Instructions
Brown the garlic in the butter, then add onions. When they begin to soften, add the mushrooms. While the mushrooms cook, sprinkle with salt and pepper. Optional: Add the red capsicum.

When mushrooms are nearly done, add shrimp, making sure they are touching the bottom of the pan. Flip shrimp until they achieve desired color and texture.

Add whipping cream (optional: add frozen peas) and cover. Reduce heat and cook for about 5-10 minutes further.

Serve over angel hair pasta. Works great with corn on the cob.