Succulent Steaks

,
Succulent Steak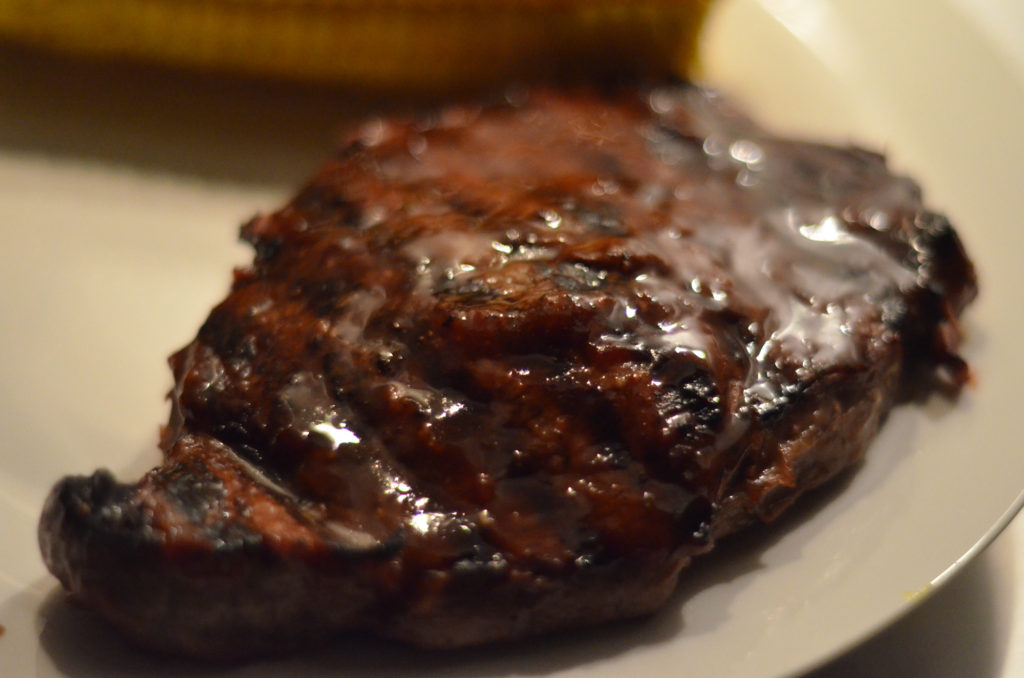 By Stephen Saucier Published:
Yield:

4 steaks (4 Servings)

Prep:
Cook:
Ready In:
If you're looking for a tender, juicy, and incredibly flavorful steak that's quite simple to make, this is the recipe for you. Yes, even you manly men.
Ingredients
Instructions
Mix ketchup & BBQ sauce in a dish large enough to hold your steaks.

Add steaks to the dish, covering both sides in the sauce and spreading the garlic over the steaks.

Pour the red wine and worcestershire sauce over the steaks.

Marinate for 1 hour or more.

Grill on medium-high heat as usual, pouring the remaining sauce over the steaks after each turn.

Serve with salad and steak fries. Delicious!