Sweet Chilli Mayo Chicken Turkish Melt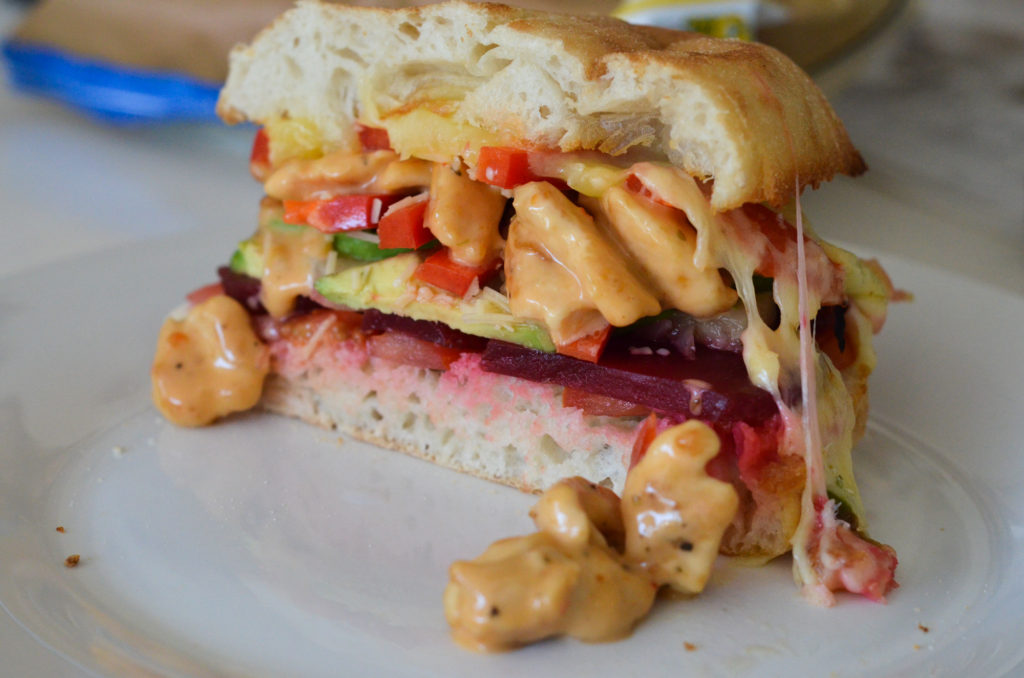 By Ashlyn Saucier Published:
Yield:

4 Servings

Prep:
Cook:
Ready In:
The greatest thing about this melt is that just about any vegetable tastes great inside it. It's delicious for lunch or dinner! You may just need a serviette or 2 to eat this one!
Ingredients
Instructions
Preheat oven to 160C (320F). Line a large baking tray with aluminium foil.

Cut turkish bread into quarters. Slice each section horizontally through the middle to reveal the soft inside bread. Place each pair of slices open on the tray.

For step 3, distribute 1/4 of each ingredient quantity listed to each of the 4 sandwiches. On the top half of the bread, spread the cheddar/mozzarella cheese. On the bottom half of the bread, layer tomato, cucumber, beetroot, avocado, red capsicum and parmesan cheese.

Bake sandwiches open on tray for 10min or until cheese has melted.

Meanwhile, remove chicken (and stuffing, if you enjoy this part) from bones and place in a medium bowl. Using 2 forks, shred the chicken and stir in miracle whip and sweet chilli sauce.

Remove sandwiches from oven, top bottom-half with chicken mix and lettuce. Place the top half on the sandwich and enjoy!