Taco-Bell Quesadillas of Amazingness

,
Taco-Bell Quesadillas of Amazingness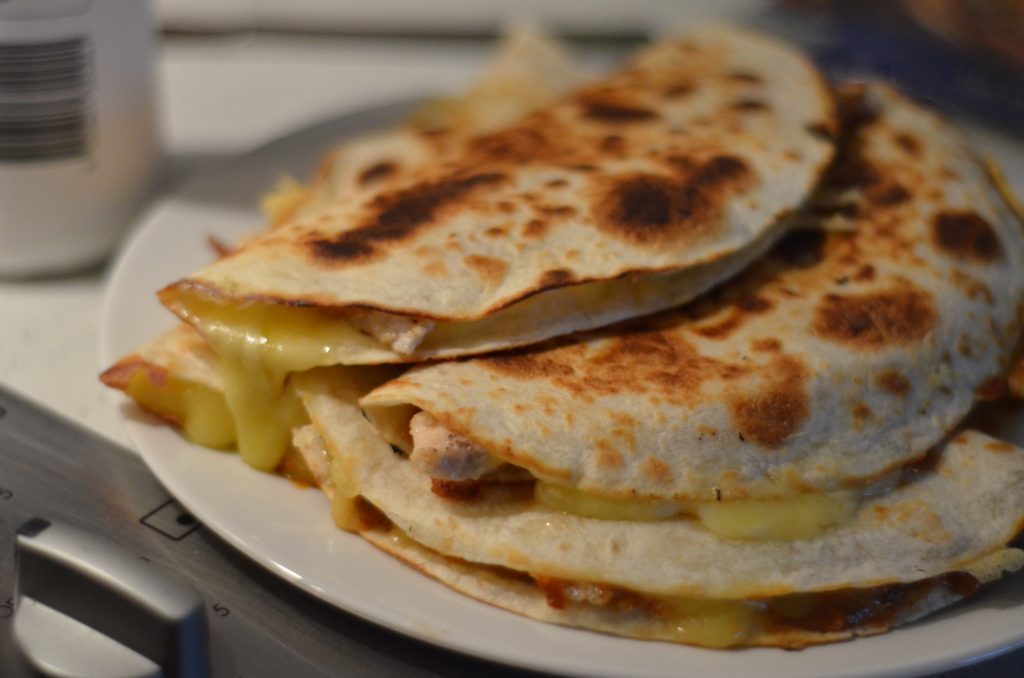 By Stephen Saucier Published:
Yield:

~6 quesadillas (4 Servings)

Cost:

10

Prep:
Cook:
Ready In:
If you enjoy those (too expensive!) chicken quesadillas from Taco Bell, then this is the recipe for you. Take the greatness of the aforementioned Mexican food item and multiply it by 4.7 to get the incredibility of the following recipe. Not hard to make or requiring especially exotic ingredients, these quesadillas are amazing right off the skillet and still great as leftovers.
Ingredients
Instructions
Combine sauce ingredients (the first 8 listed above) and stir until smooth.

Cut chicken into thin slices and pan-fry in vegetable/canola oil.

Pre-heat a skillet over medium-high heat.

One at a time, lay tortilla into hot skillet and cover one half of the tortilla with cheese of each type.

Arrange about 1/6 of the chicken on the same half of the tortilla as the cheese is on.

On the empty side, spread about one tablespoon of sauce.

Fold over in half, and press gently with spatula.

Cook until cheese is melted. The tortilla's texture should be slightly crunchy. Stack finished quesadillas on a plate and enjoy!