Waikiki Chicken

,
Waikiki Chicken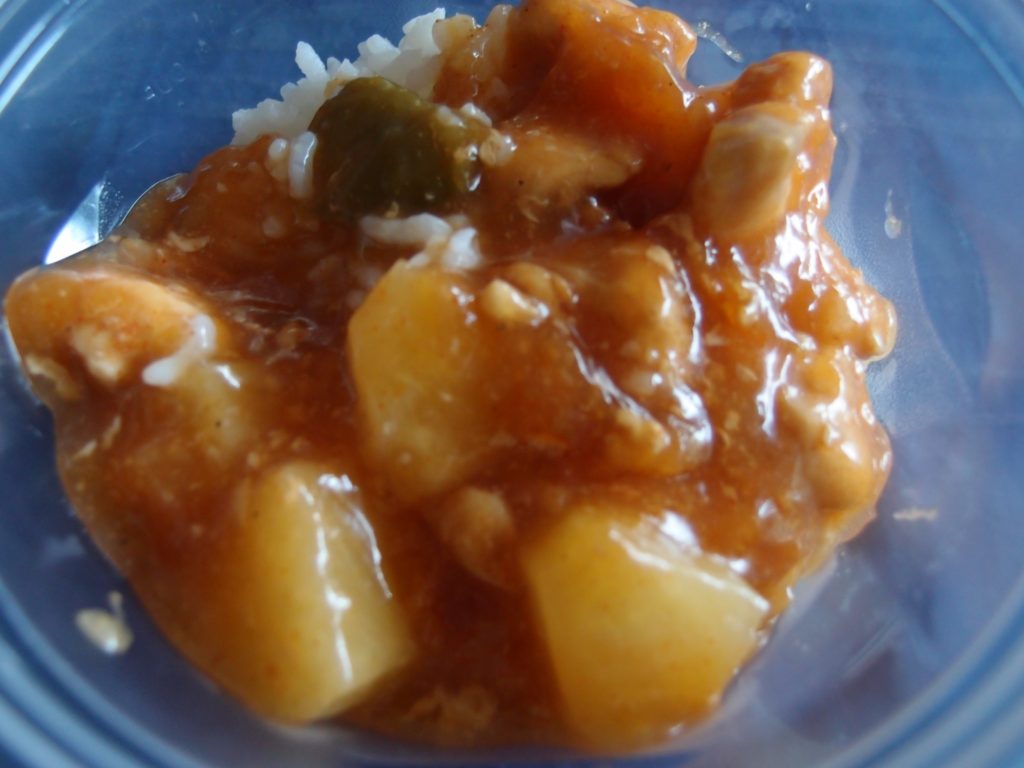 By Elayne Saucier Published:
Really tasty and easy Hawaiian/oriental flavored dish. Reminds me somewhat of a sweet/sour flavor.
Ingredients
Instructions
Heat 2 tbsp oil in a large, deep frying pan on medium-high heat. Put cut-up chicken in pan. Coat with spices and toss. Cook chicken until brown.

In small bowl or mixer bottle, combine cornstarch, brown sugar, reserved pineapple juice, vinegar and soy sauce. Mix until smooth, then pour into pan with chicken.

Cook, stirring constantly until mixture thickens and boils, about 5 min. Stir in the green pepper and pineapple chunks and cook another 5 min. Serve over white rice.