Zucchini and Bacon Slice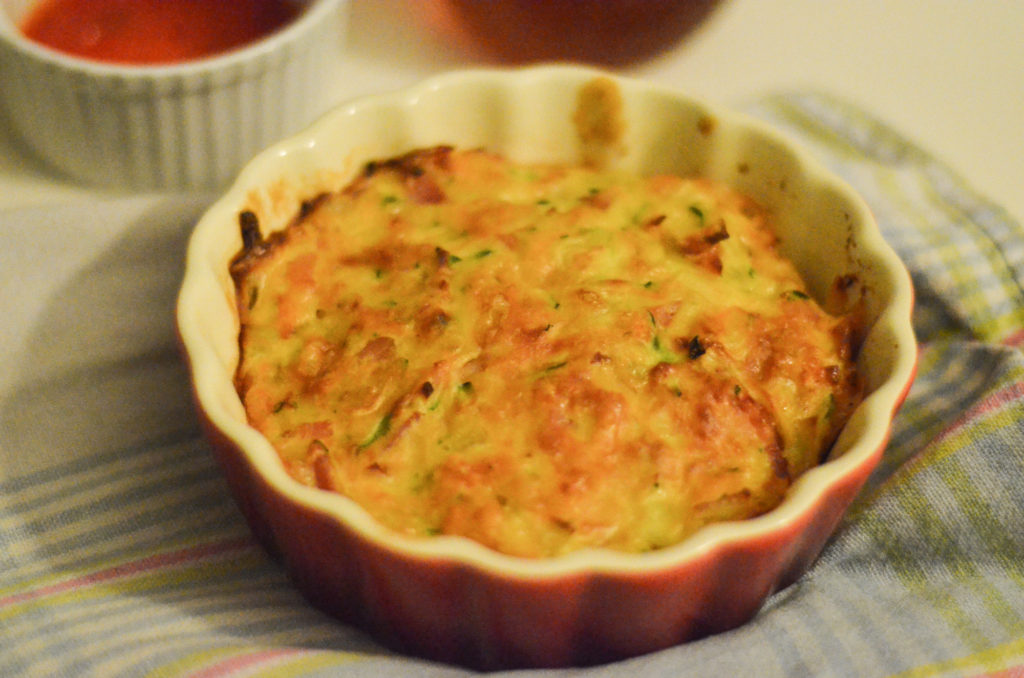 By Ashlyn Saucier Published:
Yield:

12 slices

Prep:
Cook:
Ready In:
So easy to make and a deliciously, vegetable filled outcome.
Ingredients
Instructions
Preheat oven to 170°C (340°F). Line a 30 x 20cm deep slice pan with baking paper.

Beat the eggs in a large bowl until combined. Add the flour and beat until smooth, then add zucchini, carrot, onion, bacon, cheese and oil and stir to combine. Pour into the prepared pan and bake in oven for 30 minutes or until cooked through.

Can be divided into individual ramekins or muffin trays. Bake for less time depending on the ramekin size and 15min for muffins.