Zucchini Parmesan Discs

,
Zucchini Parmesan Discs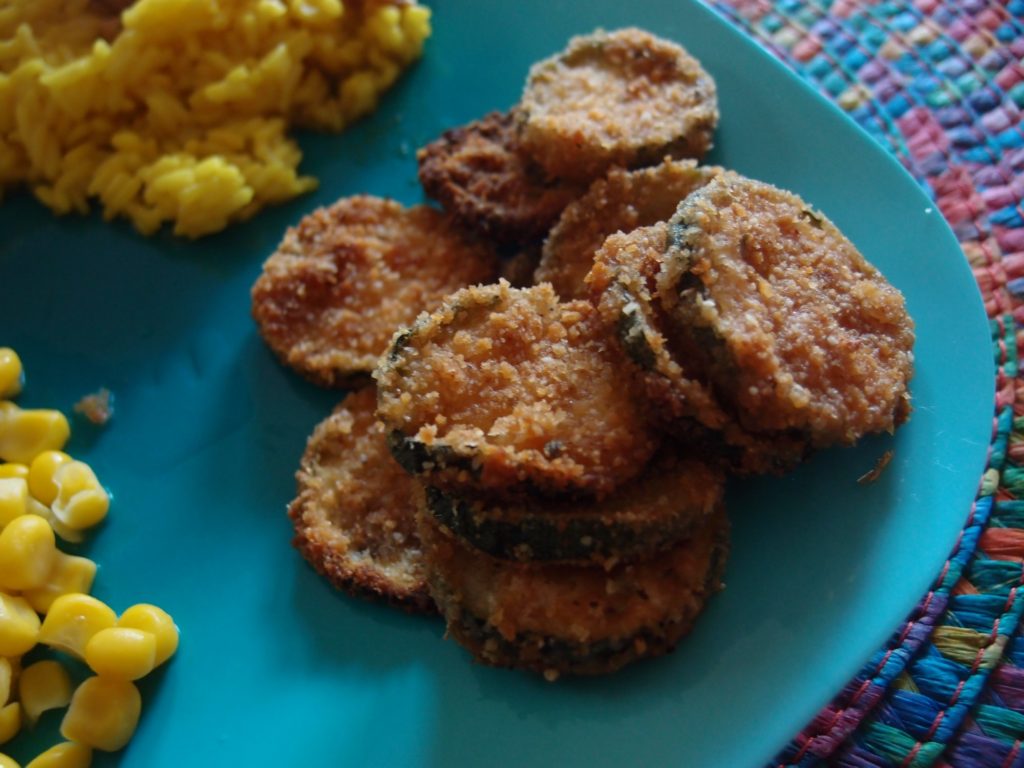 By Elayne Saucier Published:
Yield:

2 Servings

Prep:
Cook:
Ready In:
Ingredients
Instructions
If you have time, put the zucchini into a bowl with the olive oil for 15 min. Otherwise, dip each piece into the oil.

Mix the Parmesan cheese and bread crumbs together, then dredge each slice of zucchini in the mixture and place on a lightly greased aluminum foil on a cookie sheet.

Sprinkle with oregano and salt, or any other combination of seasonings you like.

Bake at 350°F (180°) for 30 min. until lightly browned.