Ash's crispy-crusted pork loin chops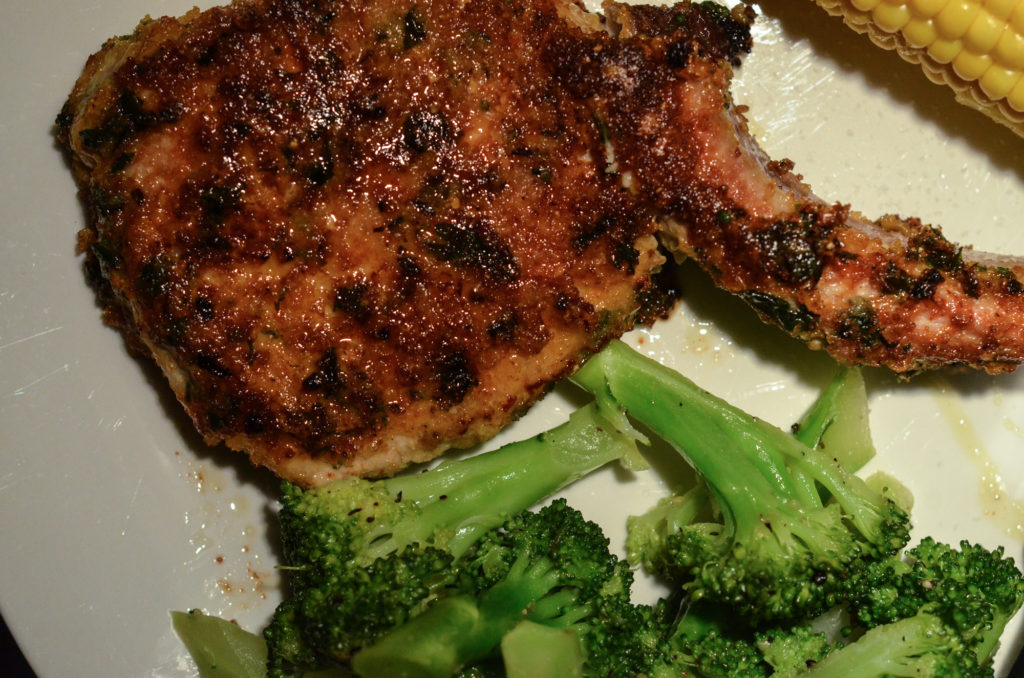 By Ashlyn Saucier Published:
Yield:

2 Servings

Prep:
Cook:
Ready In:
My mother once told me that simple salted pork tastes delicious, so I thought why not add a special crust to make it simply scrumptious.
Ingredients
Instructions
Lightly salt both sides of the pork chops on a flat plate.

In a flat bowl, combine cornflake crumbs, parsley, onion flakes, salt and parmesan cheese. Stir to combine. Place egg in a separate flat bowl.

Dip each pork chop in egg, then crumb mixture. Return to flat plate.

Heat oil in a large frying pan over medium heat. Oil only needs to thinly coat the surface of the pan.

When the oil is hot, place each pork chop onto the pan and leave for 5 mins or until brown. Turn and do the same to the other side. Serve immediately with roasted vegetables and salad.