Basic Crêpes

,
Basic Crêpes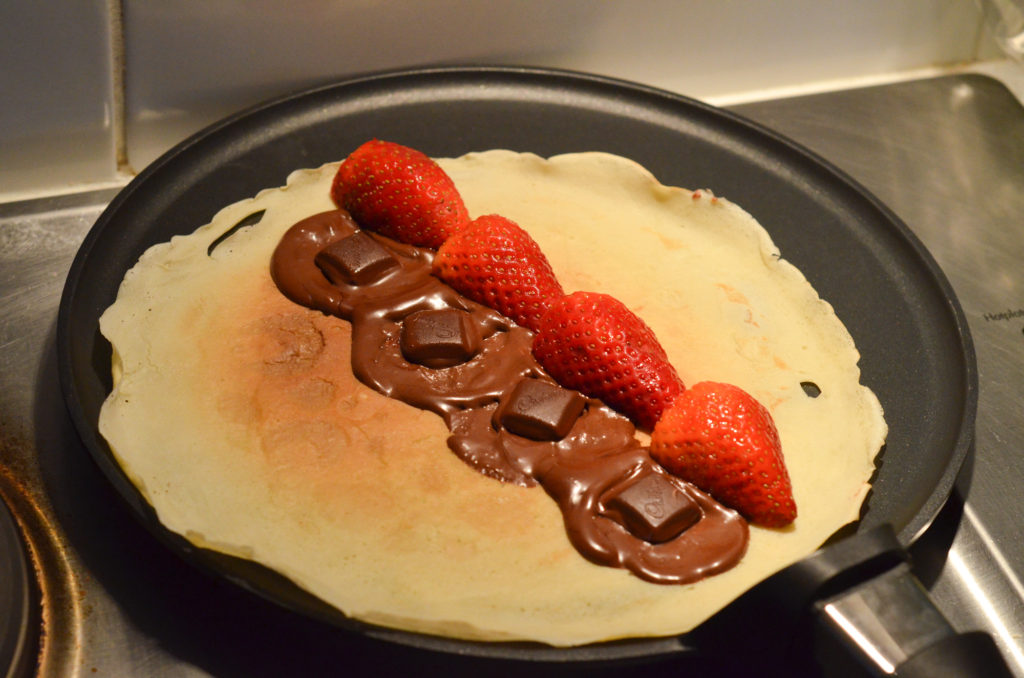 By Ashlyn Saucier Published:
Yield:

4-5 crepes

Prep:
Cook:
Ready In:
This was the first meal that my Mum taught me to cook. It's a Sunday brunch staple in our family. They're the most versatile wrap in the world and can be eaten at any time of the day, with anything in it!
Ingredients
Instructions
In a medium-sized bowl, add the flour and make a well in the centre. Crack the egg into the centre and with a balloon whisk, whisk the egg. Whisk the flour and egg together to form a thick dough.

Gradually add the milk, stirring to thoroughly combine (this will minimise lumps in your mixture). The end result will be a liquid slightly thicker than the consistency of milk. If not, add slightly more milk.

Heat a non-stick crêpe pan and spray thinly with oil. When pan is hot, lift the pan of the heat and use a shallow ladle to spoon mixture onto pan. In a quick, swift motion, move the pan in a circular motion to thinly and evenly spread the mixture. Place back on the heat.

When air bubbles begin to form on on the crêpe, flip the crêpe. Again, when air bubbles begin to form, remove crêpe from pan.

Repeat steps 3 & 4 until all of the mixture has been used. Serve with any toppings you desire.

Note: You can add toppings to melt/heat (eg cheese or chocolate) while it is on the pan.