Pad-see-ew - restaurant style

,
Pad-see-ew - restaurant style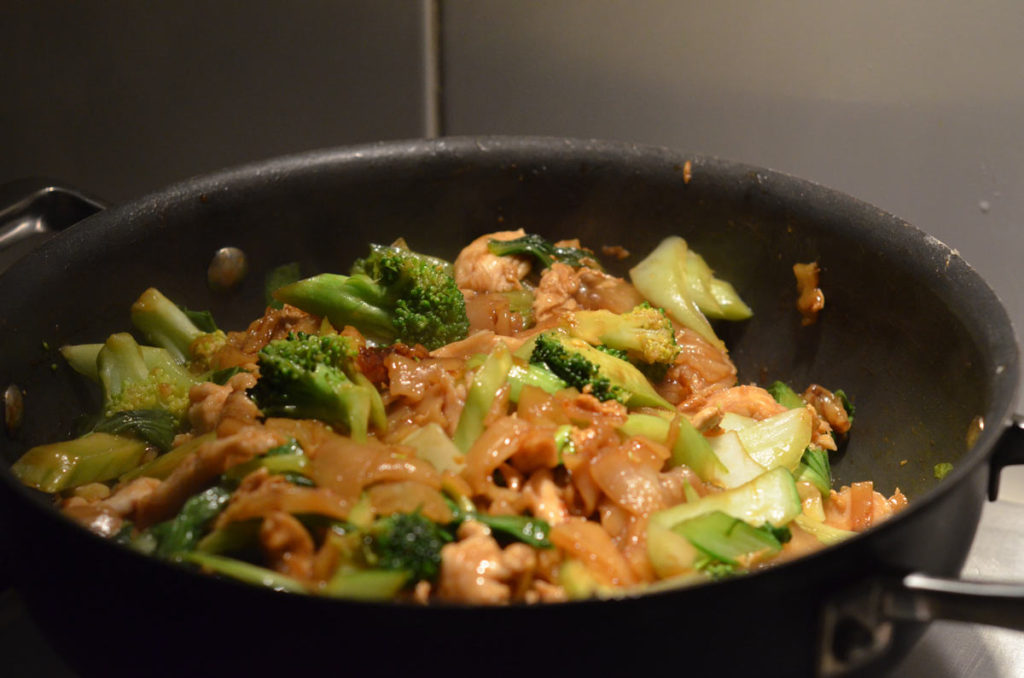 By Ashlyn Saucier Published:
Yield:

2 Servings

Prep:
Cook:
Ready In:
Make it like they do in Thailand. This is a family hit every time!
Ingredients
Instructions
To make the sauce mixture, combine oyster sauce, light soy sauce, sugar, white vinegar and garlic in a bowl and stir until sugar is dissolved.

Boil a small saucepan of water. Blanch meat for 30 seconds or until partially cooked in boiling water. Remove from water and set aside.

Blanch noodles for 1 min (ONLY IF the noodles are thick and starchy - omit this step if noodles are fresh and springy).

In a large wok, add oil and ensure it is hot before proceeding. Crack egg into the centre of the oil and scramble. Add blanched noodles. Stir to coat with oil. Add dark soy sauce and sauce mixture.

Cook until noodles begin to brown. For high -BTU gas range - shake the pan and flip noodles to coat well. Non-high-BTU gas range - turn heat to the highest setting and let the noodles sit until you can smell/see that it is starting to brown. Stir the noodles and wait for the same to occur to the noodles at the top.

Stir in meat & vegetable for 2-3min. Serve.

NOTE: This is best done in batches for large quantities. 2-3 servings at most, as any more will drown the noodles in sauce.