Southern Pulled Pork BBQ

,
Southern Pulled Pork BBQ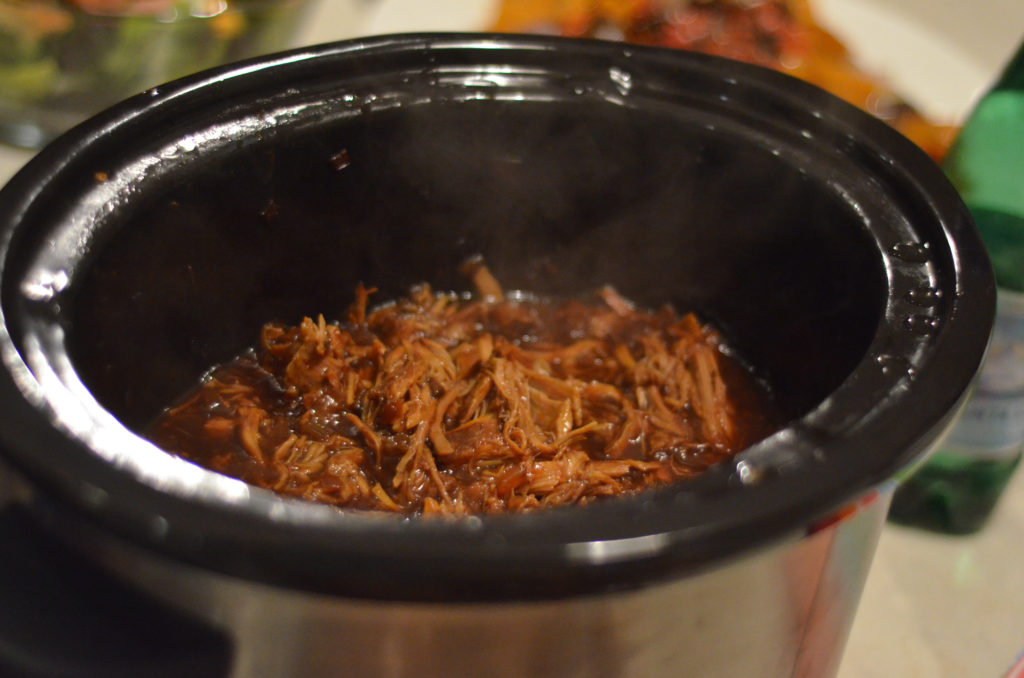 By Ashlyn Saucier Published:
Yield:

8 Servings

Prep:
Cook:
Ready In:
Home away from home! Living in Australia means we don't get this uniquely delicious meal that originated in the Southern states of the USA. Be warned Aussie's, this is not like your ordinary BBQ! Nonetheless, we're pretty sure you'll come to love their BBQ just as much as we do!
Ingredients
Instructions
Mix together the barbecue sauce, ketchup, onion, celery, water, garlic, honey, brown sugar, Worcestershire sauce, chili powder, hot pepper sauce, salt, and black pepper in a slow cooker until thoroughly combined.

If present, remove rind and fat layer on pork shoulder.

Place a large frying pan on the stove on high. When hot, add oil to the pan and then pork shoulder.

Panfry each edge of the meat for 1-2min to seal the meat. Remove pork roast from pan and place into the slow cooker.

Spoon sauce over the meat and set cooker to 'LOW'. Cook for 7-8 hours.

To serve, shred the meat with 2 forks and cover with sauce. BBQ is best served on a bun with coleslaw and sliced pickles.