The Au Family Hoisin Chicken and Potato

,
The Au Family Hoisin Chicken and Potato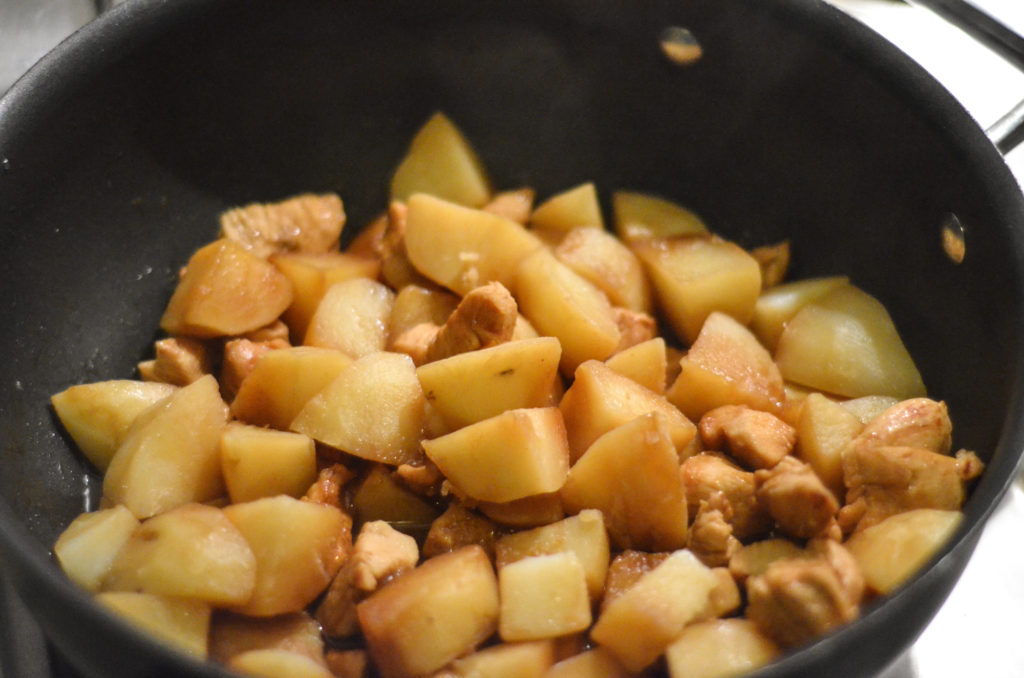 By Ashlyn Saucier Published:
Yield:

4 Servings

Prep:
Cook:
Ready In:
This is a family favourite, passed down the generations through different countries. The secret is... don't let it dry out!
Ingredients
Instructions
Heat the oil in a deep/wok-style non-stick frying pan on high. When the oil is hot, add the hoisin sauce and stir for 3 seconds.

Add chicken breasts and stir for 2 mins until chicken is coated and outside is cooked. Add potatoes to the pan and stir.

Cover 3/4 of the chicken and potatoes with boiling water. Reduce the heat to medium-low and cover for 15mins.

Every 5 min, check the water level and stir. Add water if necessary (you'll want the thickened gravy over your rice).

In the last 5 min, add soy sauce and salt and pepper to taste. Ensure potatoes are cooked before serving over rice with green Chinese vegetables.